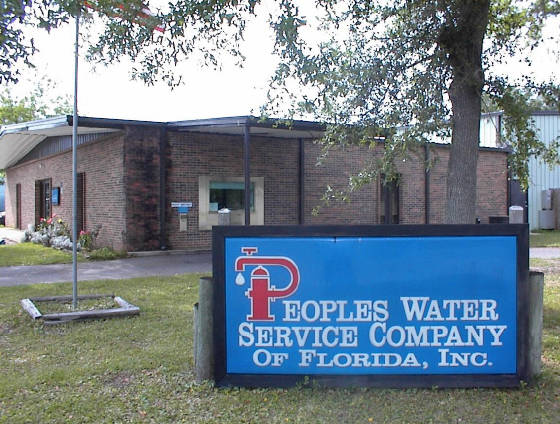 Welcome
Peoples Water Service Company of Florida, Inc. is proud to provide your water service. This site was created for our valued customers. Here you can find important information regarding your water provider as well as helpful tips. Please help us with the development of this site by sending us suggestions and/or comments on how we may be able to better serve you. Our company has grown with our community and we want you to receive service that is professional, courteous, and friendly.
We endeavor to provide accurate information but anything stated in the web pages may be superseded by governing regulatory agencies.
Our Focus
Public Health & Safety
As your water provider, we take our responsibility seriously. The water we serve is tested in-house and by independent labs to monitor its quality. Members of our team are certified by the State of Florida in water treatment and distribution.
Affordability & Reliability
Peoples believes everyone should have access to affordable and reliable water. Peoples supports federally funded low-income assistance programs with funding levels that are the same as those provided to programs for electric and gas customers. Peoples invests in infrastructure each year, so water service is available as needed.
Workplace Safety
We value our employees and community. Peoples regularly provides safety training and holds exercises for emergency preparedness.
Customer Service
Our customers are our top priority. Peoples demonstrates this in many ways, from being responsive to water service requests 24 hours a day, to making bill paying easy, to sharing conservation tips to reduce water usage.